Time chip inside 41CL
Wires are connected directly to the time chip. Cystal and 22M resistor are in a small stripe board. Diode with a tantalum capacitor in a separate stripe board: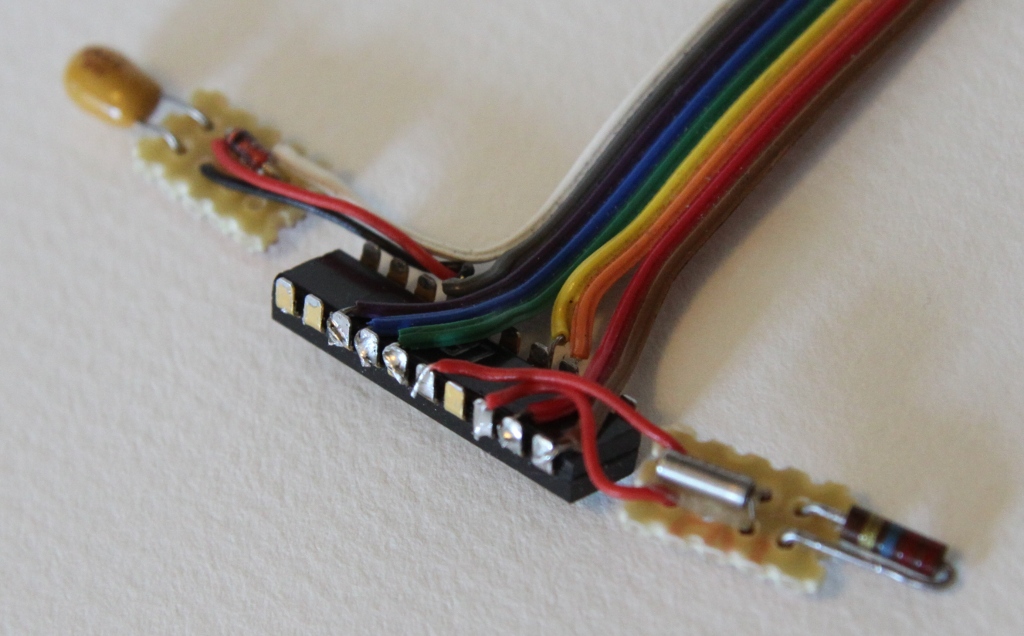 ---
All this barely fits inside HP-41C enclosure. Battery holder is quite tight as wires go under the foil. Probably should use thinner wire, same as used in connecting crystal and diode parts. But as I have only two colors, that is how it is now...